Research and Compare Today's Top BMW Models at Winslow BMW of Colorado Springs
When you go shopping for a car, it pays to have a full view of all the options available to you. That's why we aim to provide you with all of the information you need to compare the current BMW lineup. When you buy a BMW, you'll receive a package of top-tier features, safety equipment, and premium amenities that add up to some of the most comfortable and luxurious cars on the road. Let our comparison resources help you sift the sands of choice so you can select a car that works best for your life, your needs, and your budget. Continue reading to find comparisons of our 2 Series, 3 Series, 4 Series, and 5 Series sedans. You'll also get a breakdown of our X1, X2, X3, X4, X5 and X6 sedans and BMW i4, BMW i8 and BMW iX electric vehicles.
---
BMW Luxury Cars Available in Colorado Springs Here at Winslow BMW
If you're interested in joining the luxury BMW family with a vehicle that's a bit more affordable, the BMW 2 Series sedan is your ticket. While it's a bit a smaller than its larger siblings, it still delivers seating for four and the performance and high quality that you'd expect from a BMW. Its 2.0-liter turbocharged inline-4 and 3.0-liter inline-6 powertrains deliver 248 and 335 horsepower, respectively. The BMW 3 Series adds enough size for four doors, upgraded features, and even more powerful powertrain options including a 3.0-liter twin-turbocharged inline-6 that can produce up to 425 horsepower.
When you hit the BMW 4 Series and 5 Series luxury cars, you gain access to even more impressive powertrains. You also get to take advantage of truly premium features that add significant value to your car. New BMW 4 Series drivers can opt to get a folding hardtop and impressive safety packages. The BMW 5 Series likewise has the option for the impressive Bowers & Wilkins diamond speaker system and a remote parking system that will have your car parking itself. Learn more below, and compare our favorite coupes, sedans, and convertibles to our top competitors.
---

"X" marks the spot with BMW's X-series SUVs
Interested in adding a bit of SUV to your BMW experience? A new BMW X1, X2, X3, X4, X5 or X6 deliver luxury SUV options for a variety of different drivers. The BMW X1 is the smallest of the group, and still delivers BMW's luxury and with seating for a potential five passengers. It also packages in neat features like a power tailgate and impressive cargo space for a vehicle of its size. Sporty and practical, a new BMW X3 adds on to the X1's size to provide even more luxury and comfort than its smaller sibling. Drivers will also appreciate handy options like the Driver Assistance Plus package and the efficient 2.0-liter turbocharged diesel inline-4 powertrain, which delivers 27/34 miles per gallon.
A new BMW X5 adds a two-passenger third row, bringing its seating capacity up to seven total. Other options include a 1,200-watt Bang & Olufsen audio system and a range of inline-6 and V8 powertrain options that blow the smaller models out of the water. The 4.4-liter twin-turbocharged V8 engine is particularly impressive and has been rated for an estimated 567 horsepower.
---

Electric options for extra efficiency.
For drivers intent on enjoying BMW quality with amazing efficiency, a new BMW i4 or BMW iX deliver driving experiences that hit all the right notes. They're both excellent options if you're interested in fuel-efficient and electric driving.
---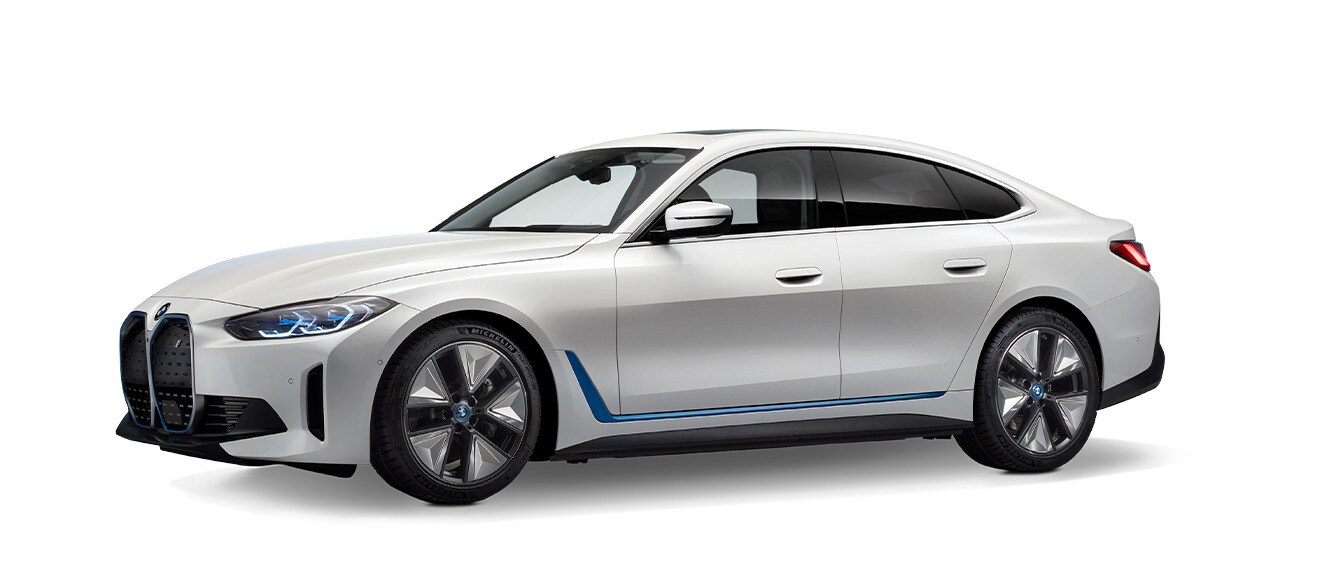 BMW i4
Learn More About The i4
BMW iX
Learn More About The iX
BMW i7
Designed with next-level style and substance, the i7 is undeniably alluring from the inside out. The expressive aesthetic and latest technology not only ensure your complete comfort, but transform every drive into an executive lounge.
The i7 offers all-electric innovation, visionary design, and powerful driving dynamics – so that you can drive the world.
---

Visit Winslow BMW today. We proudly serve Castle Rock, Monument, Pueblo, and Woodland Park
When you've made your BMW pick, come and visit Winslow BMW in Colorado Springs, CO. Our helpful staff can help run you through the rest of the great features our cars deliver and give you an even fuller picture of the vehicle you're interested in. Our staff can also provide you an insight into the financial resources available to you, help you set up a test drive, and more. Don't hesitate to get in touch with us today.