BMW M MODELS FOR SALE IN COLORADO SPRINGS

Find Your Powerhouse Amidst the BMW M Models Lineup in Colorado Springs
If you've been searching for a dealership that offers the latest in BMW M Models models, you've come to the right place. Here at Winslow BMW of Colorado Springs, our team is proud to provide our local drivers with a large lineup of these uniquely designed, performance-optimized, and highly luxurious models. Stop by your local BMW dealership today to get behind the wheel of the vehicle that will change the way you drive.
Top BMW M Models in Our Inventory
BMW M2
This swift and nimble performance coupe churns out 410-horsepower thanks to an I6 engine optimized with M TwinPower turbocharged technology. Also enjoy the style of a luxurious, sporty interior that combines the ruggedness of the racetrack with the luxury of BMW. Comfortable sports seats, connected technology, a leather-wrapped steering wheel, and plenty of technology make the roads of Colorado Springs a playground.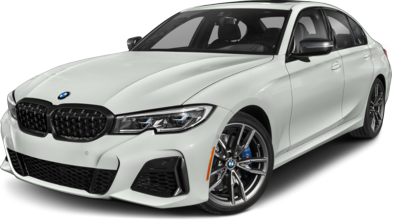 BMW M3
With the grit of an available manual transmission, you'll find ultimate control at your fingertips. An impressive twin-turbocharged 3.0-liter I6 engine provides power and responsiveness, while the sleek coupe-like body style with four doors screams luxury. Expect a larger wheelbase than that of the BMW M2, but with the same iconic, sloping roof-line that you love.
BMW M4
Available in both a coupe and convertible body style, the BMW M4 features a performance engineered body shape thanks to the integrated Air Breather, which reduces air resistance and optimizes speed. Enjoy a stunning 450-horsepower production with responsive torque, completely LED adaptive headlights and an M specific instrument cluster that puts all your technology, infotainment, and safety features at the forefront of your drive.
BMW M6
Between its uncompromising 4.4-liter M TwinPower Turbo V8 engine producing 560-horsepower and 500-pound-feet of torque, and its unique Gran Coupe body style offering, this is one impressive BMW. Optimized for the road with head-turning proportions on the exterior and passenger-engulfing proportions within, everyone will be impressed. Expect a generous 35-inches of legroom in the backseat that you won't find in other performance vehicles.
BMW M8
The BMW M8 provides Colorado Springs drivers with whatever they desire with a lineup of body styles to choose from. Get your performance machine in a coupe, convertible, or Gran Coupe, each defined by their sportscar-style nose, all-wheel drive, and impressive 625-horsepower production. The distinctive M Mode button launches your driver's assistance system and head-up display when you want it, as well as toggles between drive modes if you're navigating over rough terrain.
BMW X4 M
If you've been looking for a luxury SAV truly optimized for performance on the streets of Colorado Springs, you can end your search with the BMW X4 M. This impressive compact crossover features a unique exterior stance that you won't find elsewhere. The sloping roofline still gives it the shape of a coupe, while five spacious seats and a higher driving position puts you at the level of a larger vehicle.
Churning out 510-horsepower, the 3.0-liter six-cylinder engine is truly a piece of art. Not to mention, you'll get all the technology and safety features your family is looking for in a BMW SAV. Expect ergonomic controls and sport seats, and next-level luxurious design features that will have people talking.
Test Drive Your BMW M Performance Model in Colorado Springs
Do one of these models stand out to you? Go ahead and schedule a test drive with Winslow BMW of Colorado Springs today to get behind the wheel of one of these incredible powerhouses. They're designed to get your heart racing, and we want you to experience it for yourself.