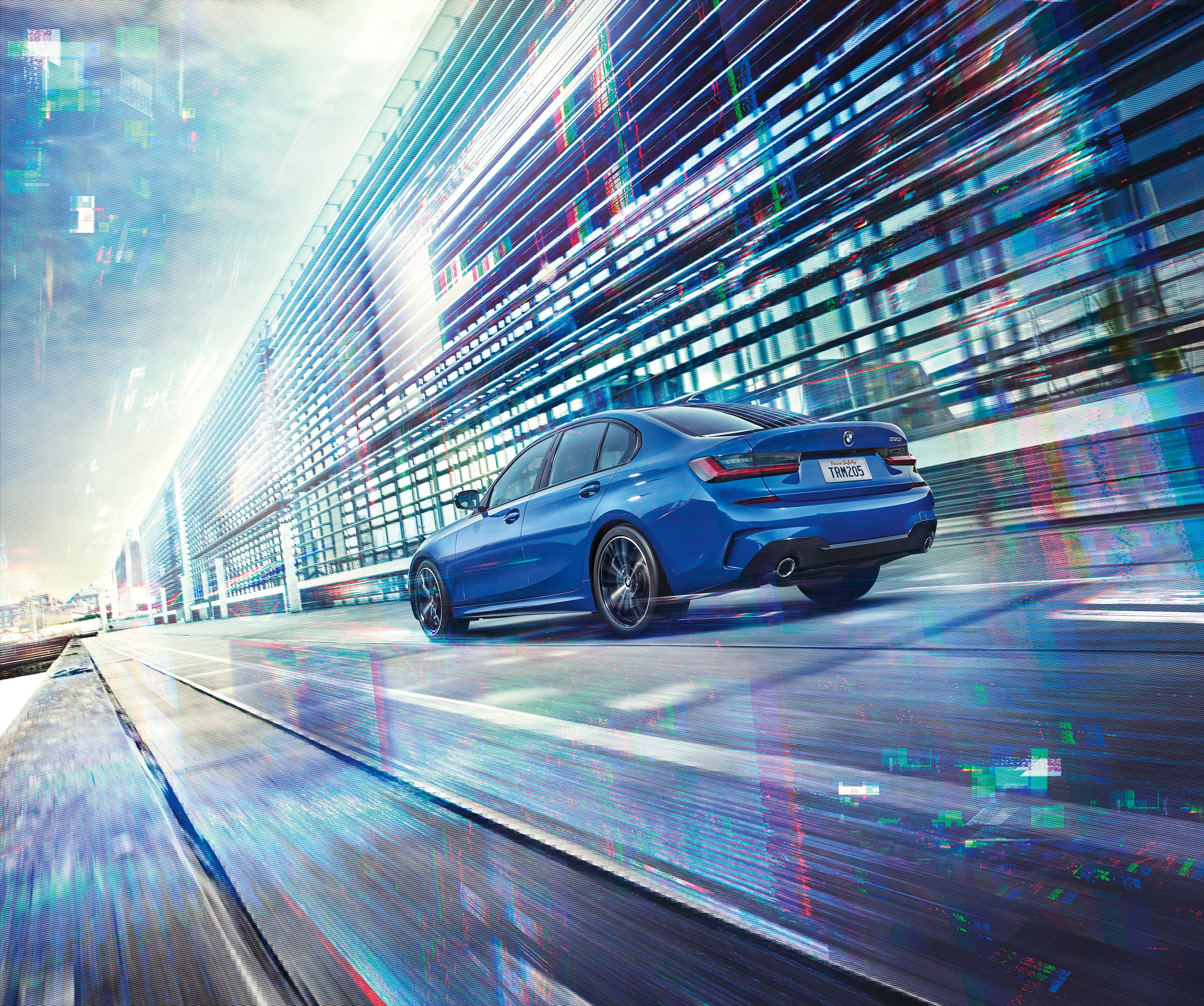 ?
For years, the BMW 3-Series has been an icon for those who want luxury and performance in a small package and it's now available as a Hybrid for powerful and efficient driving in Colorado Springs. BMW is stepping up to the plate with an electrified 3-Series sedan that offers a blend of performance and fuel efficiency from both engine and battery power. To learn more continue reading.
BMW 330e Highlights
The BMW 330e is right at home with the rest of the 3-Series lineup. From the exterior, you would barely notice that this is a hybrid. The only real clues to the 330e sedan's hybrid power are some badging at the exterior of the vehicle. Other than that, the 330e looks like any 3-Series sedan.
Now, let's talk about performance. The 330e can go from 0 to 60 miles per hour in about 5.6 seconds with the rear-wheel-drive trim and 5.7 seconds with the xDrive version. The 330e electric powertrain provides you with up to 288 full system horsepower and a full electric range of up to 22 miles. Overall, the 330e gets 67 MPGe. This allows you to get top fuel efficiency from a luxury, performance sedan.
Like all other hybrids, you can recharge the battery by using regenerative braking. This allows you to get more out of your hybrid engine, especially during stop and go traffic.
A look at the 330e Interior
Many BMW fans want to keep what already works about the brand. That's why BMW did not alter the interior of the 330e too radically from the other vehicles in the 3-Series. In fact, the only real changes you will find are some driver indicators about the hybrid's fuel efficiency. Overall, the 330e interior is right in line with the rest of the 3-Series.
Who is the BMW 330e intended for?
The BMW 330e is ideal for those who love the feel and the excitement of a BMW 3-Series but want to have the fuel savings that come with driving a hybrid.
Also, driving a hybrid will allow you to take advantage of carpool lanes and any associated tax savings that come with purchasing a hybrid!
If you want to know more about the BMW 330e, please contact Winslow BMW of Colorado Springs and be sure to ask about any available dealer incentives.