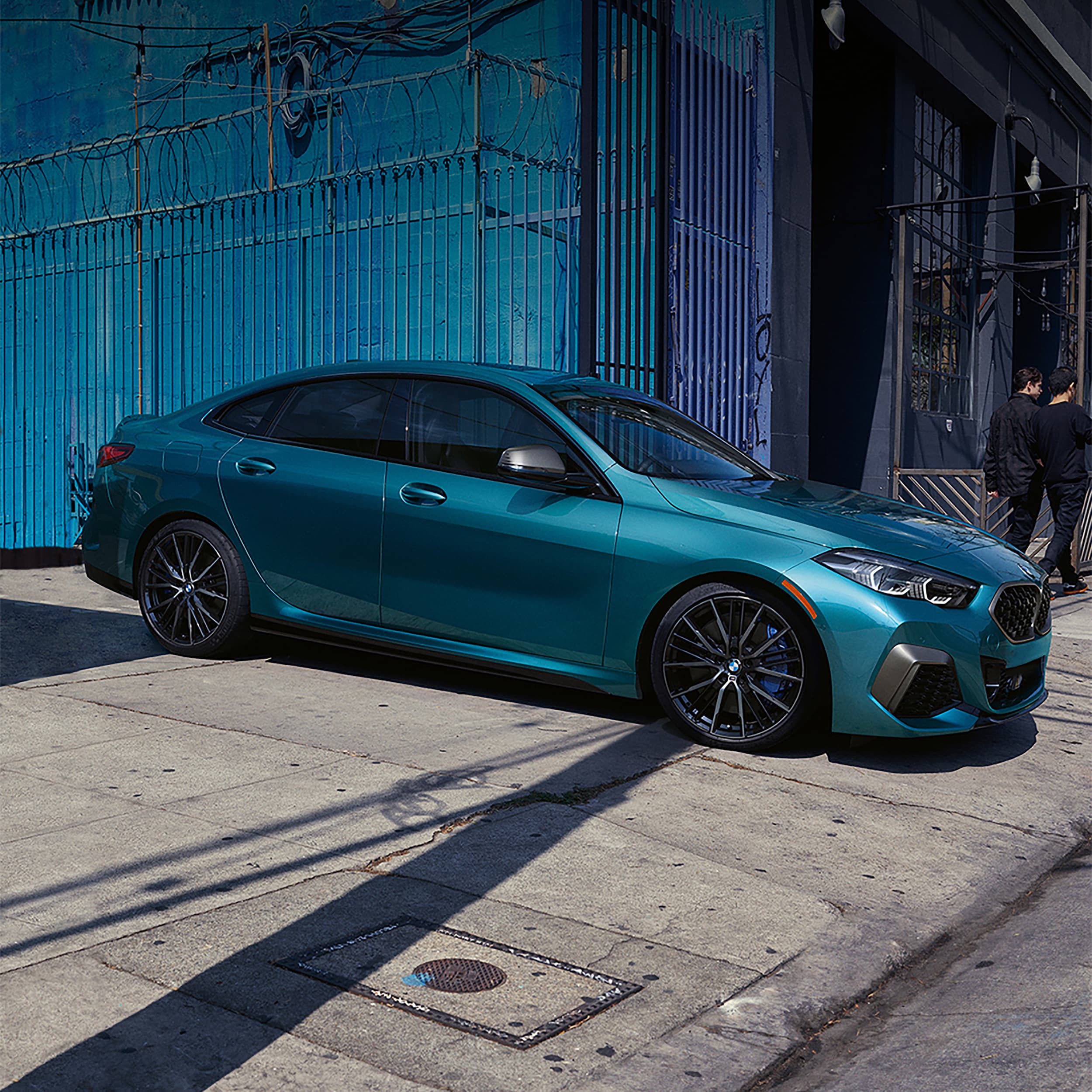 When it comes to sport sedans and coupes, BMW has you fully covered. The 2020 BMW 2-Series Gran Coupe is just what the doctor ordered. This fantastic automobile is race-inspired, and it possesses a boatload of high-performance components. The BMW 2-Series Coupe is a big step up from the standard 2-Series, and it definitely makes up for the difference in numerous ways. Continue reading and check out some of the car's top features and how you can benefit.
Robust Performance
The 2020 BMW 2-Series Gran Coupe has been designed to perform at an optimal level. First and foremost, the coupe's aerodynamic shape is excellent for cutting through the breeze with ease. Consumers can expect all-wheel drive, which delivers a maximum amount of traction, especially when grip strength is lost.
The new 2-Series Gran Coupe offers two available powertrains. Both powertrains come with a 2.0-liter engine that's turbocharged to perfection.
The M235i xDrive engine will deliver a whopping 301 horsepower and zero to 60 mph comes in 4.7 seconds. And, the available 238i engine that will generate up to 228 horsepower. The great thing about these turbocharged engines is that you will experience little-to-no lag. All of this power goes straight to the ground and is paired with an eight-speed automatic transmission.
Athletic Exterior
The new BMW 2-Series Gran Coupe has a flawless exterior from end to end. Bold contours are present on the sides, and the hood is well sculpted. Razor-sharp edges can also be seen, especially around the car's LED lights. Of course, the iconic kidney-shaped grille sits prominently at the front. Dual exhausts protrude out the rear-end of this visually aesthetic masterpiece. You'll turn heads no matter the destination.
Additional Features & Amenities
The interior exudes modern aesthetics and functionality. Five individuals can enjoy the inside of the cabin on premium leather. This driver-focused cabin is illuminated by ambient lights, especially on the door panels and on the dashboard. There's an 8.8-inch infotainment screen as well as a 10.25-inch driver display. Apple CarPlay and a wireless charging pad are available.
The 2020 BMW 2-Series Gran Coupe has made a statement by outclassing its competitors, and that's a guaranteed fact.
Come to Winslow BMW of Colorado Springs for an in-depth test drive like no other.