People like efficient cars. Hybrid and electric vehicles, in particular, have been growing in popularity in recent years as more and more drivers have been looking for ways to visit the pump less. BMW understands this and has been working to produce some of the best hybrid vehicles currently available on the market.
The BMW i3, for instance, delivers a comfortable interior and smooth ride powered by an electric motor that can go more than a hundred miles on a single charge of its battery. This range can be extended with optional extenders and gasoline add-ons that can make it even more capable when it comes to distance driving.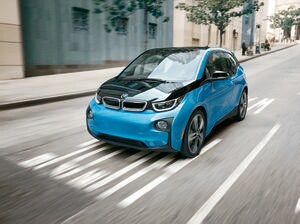 The BMW i8 comparatively utilizes a powerful hybrid engine that provides not just efficiency, but also performance. Capable of 76 miles per gallon equivalent, it can also achieve more than 350 horsepower and 420 pounds-feet torque. When you drive one, you'll be able to enjoy both superior fuel economy and performance. It's more than a match for many of its peers on the road.
When you shop for efficiency, you might have options. If you want superior efficiency that also delivers premium luxury and performance, BMW delivers the best of the best. If you'd be interested in learning more about the i3 and i8, or the rest of the current BMW lineup, get in touch with the brand experts at Winslow BMW. Our location in Colorado Springs, CO has professional staff who would be happy to show you everything we have to offer.